"Make a career of humanity. Commit yourself to the noble struggle for equal rights. You will make a better person of yourself, a greater nation of your country, and a finer world to live in."
-Martin Luter King, Jr.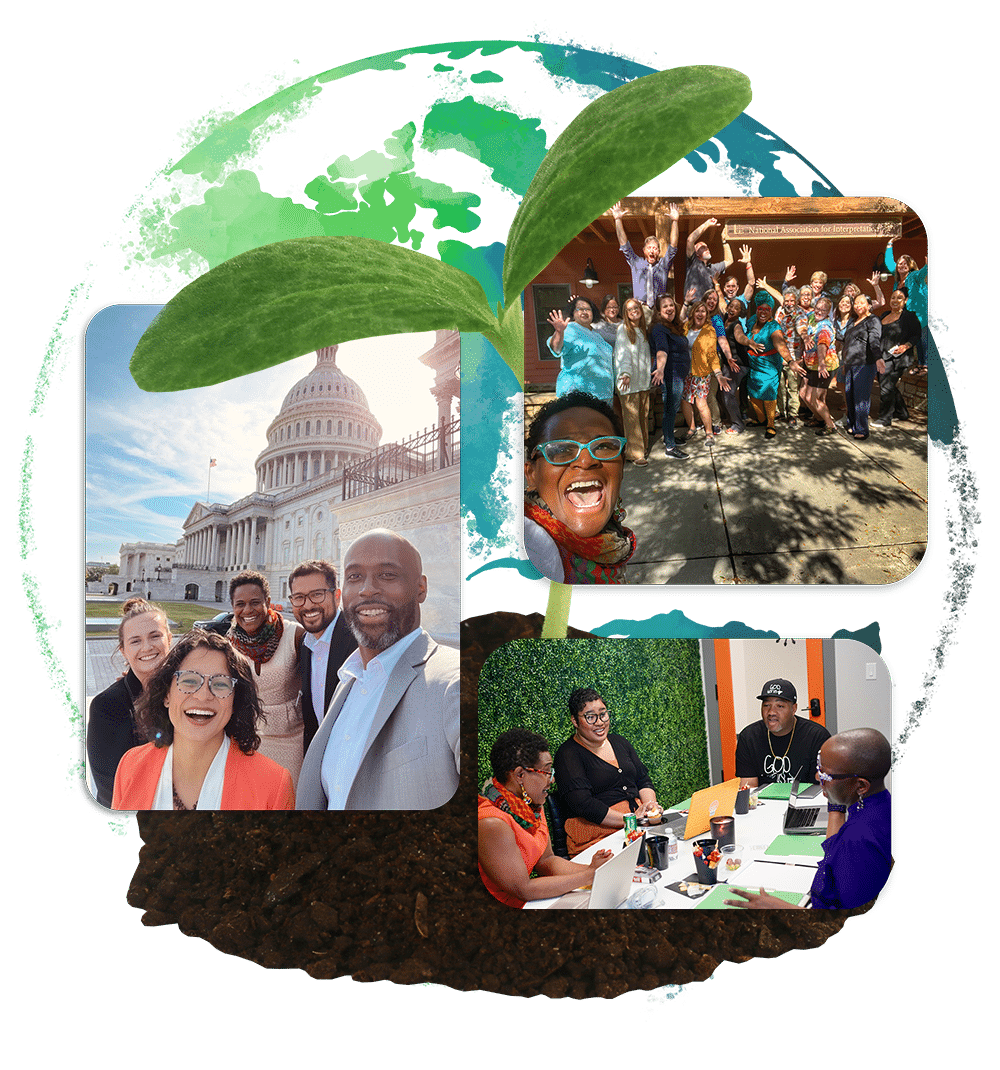 Reform, reimagine, and recreate
Established in 2020, Mukuyu Collective is an intersectional, interdisciplinary education & environmental agency that leverages the reform, reimagine, and recreate spaces for collective liberation and stewards. We work with our clients - nonprofits, small businesses, and governmental agencies - to organize and align systems, eliminate waste, and co - create pathways that amplify impact and opportunities. Our consulting services include organizational RX (process - centered), Relational RX (people - centered), and Nature RX (universe - centered).
Our Mission
To transform living and organizational systems through policy and play.
Our Vision
A world that balances the needs of people and the planet.
Our Values
Integrity, Accountability, Transparency, and Equality.
Taishya (she/her) is a servant leader focused on collective liberation and stewardship through community building, personal transformation, and systems change. After 30+ years at the intersections of education, health, workforce, science, and environment, Taishya founded the Mukuyu Collective, LLC to reimagine and align systems that balance the needs and wants of people and planet.
Taishya also serves as a commissioner to Colorado Parks and Wildlife. The commission sets regulations and policies for Colorado's state parks and wildlife programs; serves on the board of Black in Marine Science; the NOAA National Marine Sanctuary Business Advisory Council; and the Colorado Natural Areas Council. Taishya most recently completed service on the inaugural Boulder Police Oversight Panel.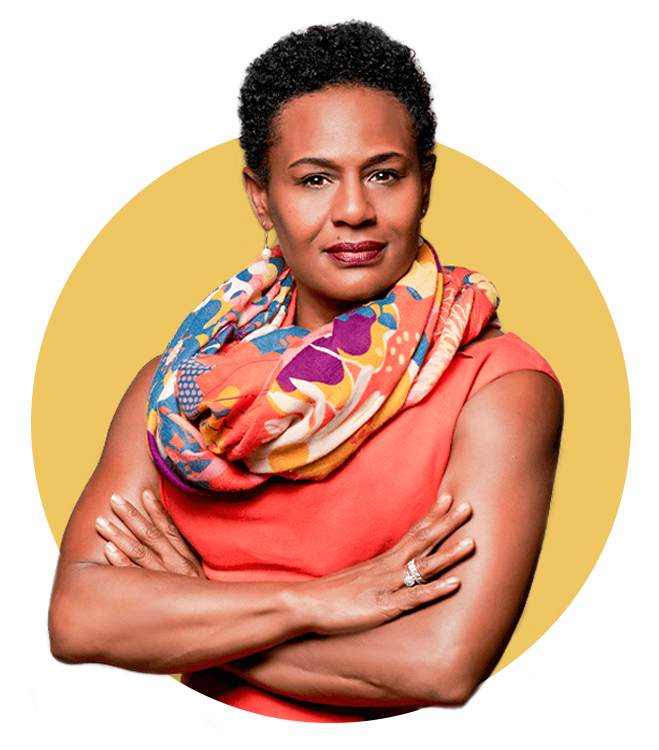 Prior to the Collective, Taishya served as the National Policy & Education Director and Colorado Network Co -
lead for Outdoor Afro. Outdoor Afro is a national network that celebrates and inspires Black American connections to nature and leadership. Taishya also worked at American Institutes for Research as an Educational Equity Specialist and trainer; the National Alliance for Public Charter Schools providing technical assistance and trainings on school design, accountability systems, evaluation, and governance; the DC Public Charter School Board providing non - academic and academic oversight and training; and the Children Defense Fund Freedom Schools where she began her career at the Alex Haley Farm in 1995 serving communities through summer and after school enrichment through a research - based and multicultural program model that supports K - 12 scholars and their families.
Taishya is the founding Board President of New Legacy Charter School, a public charter high school and early learning center in Aurora, Colorado. Taishya holds a MA in International Education from George Washington University and a BA from Vassar College in Political Science and Film Production.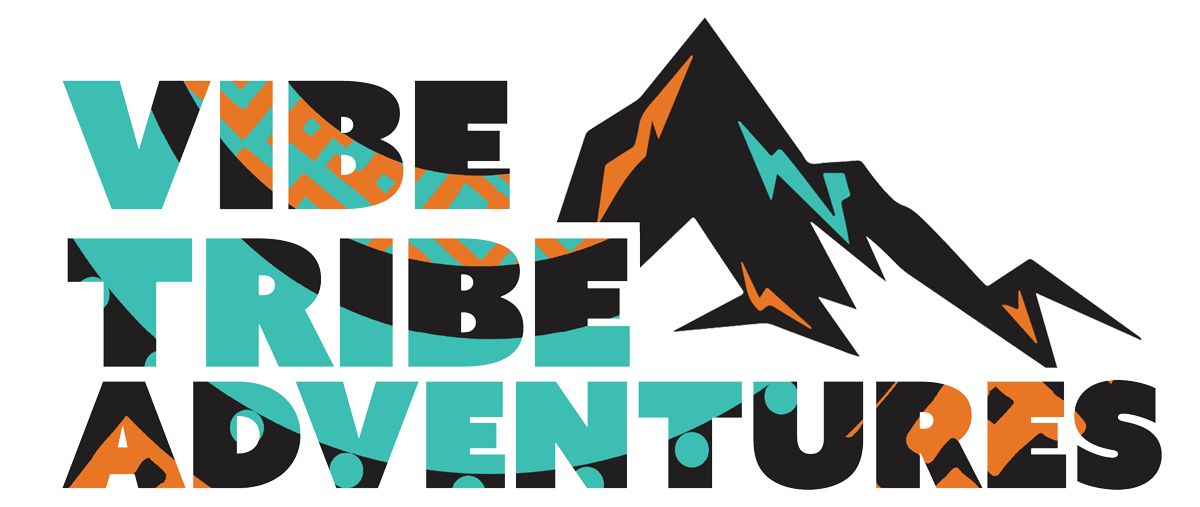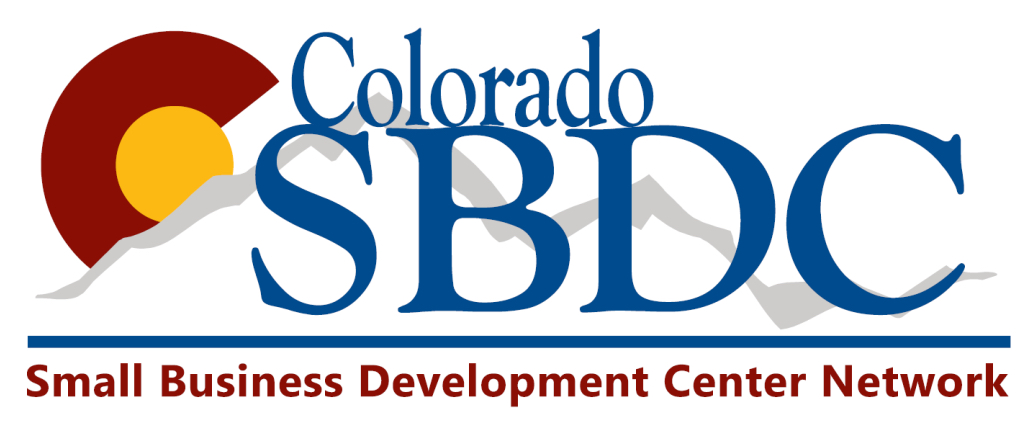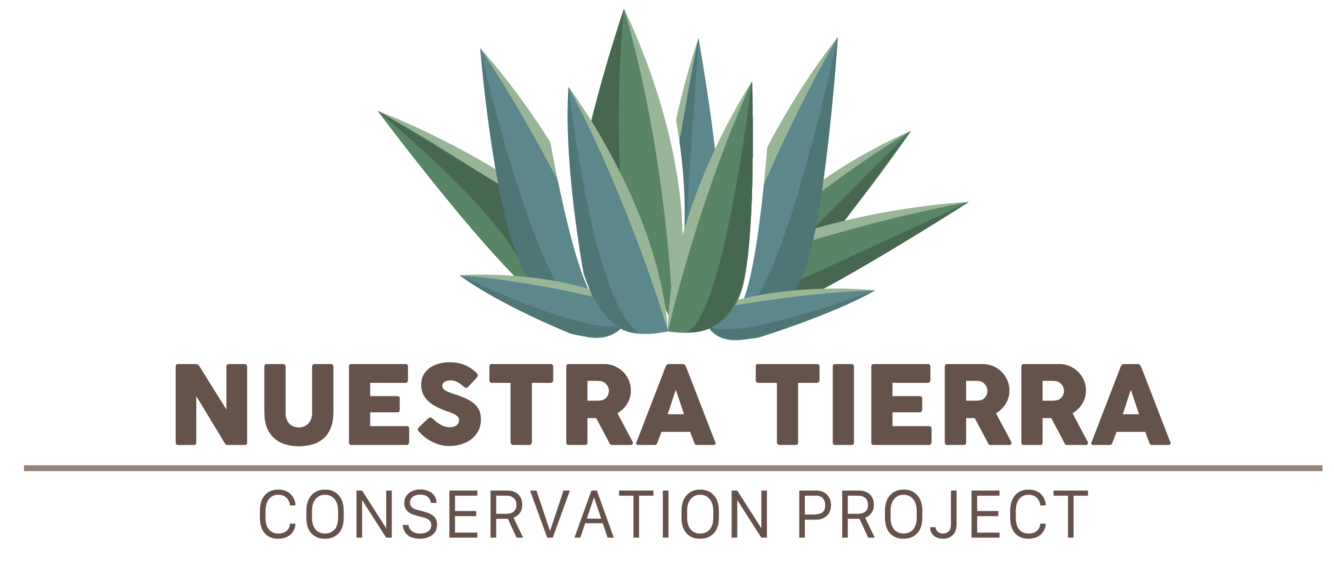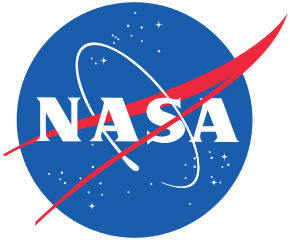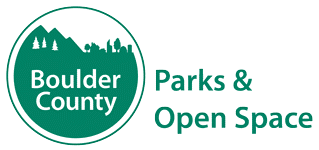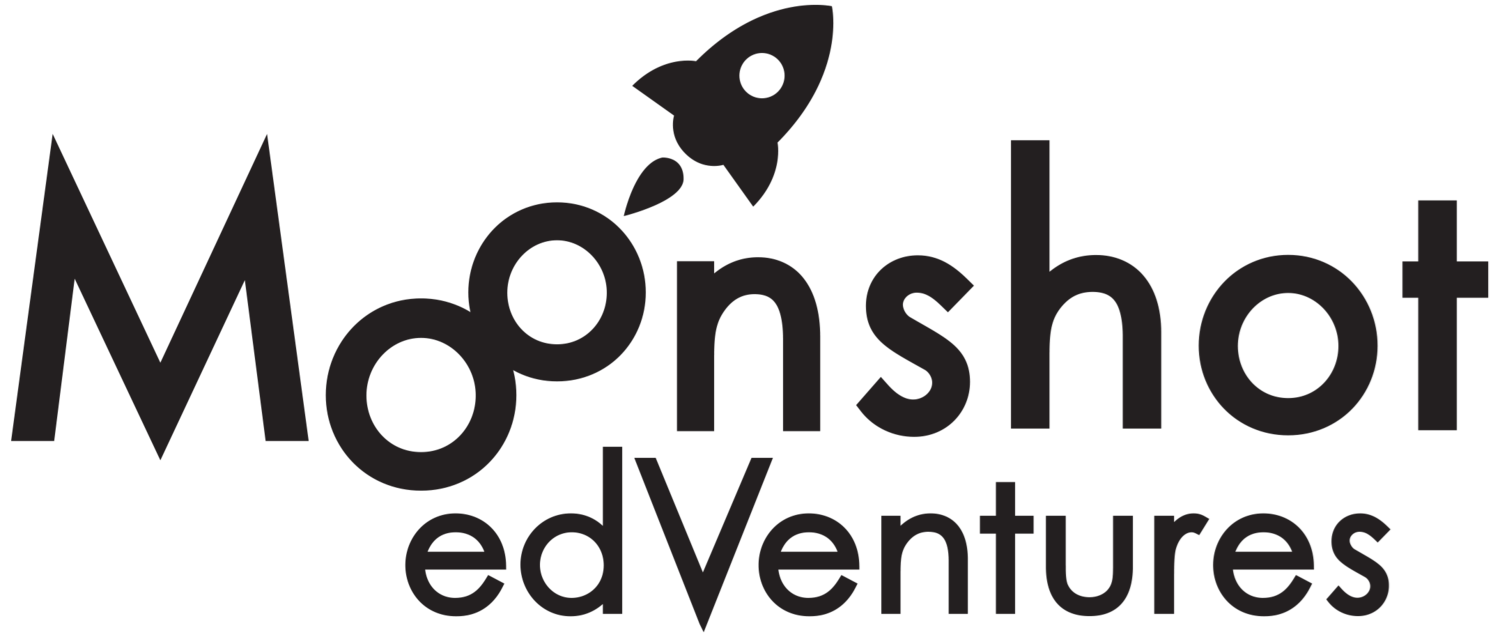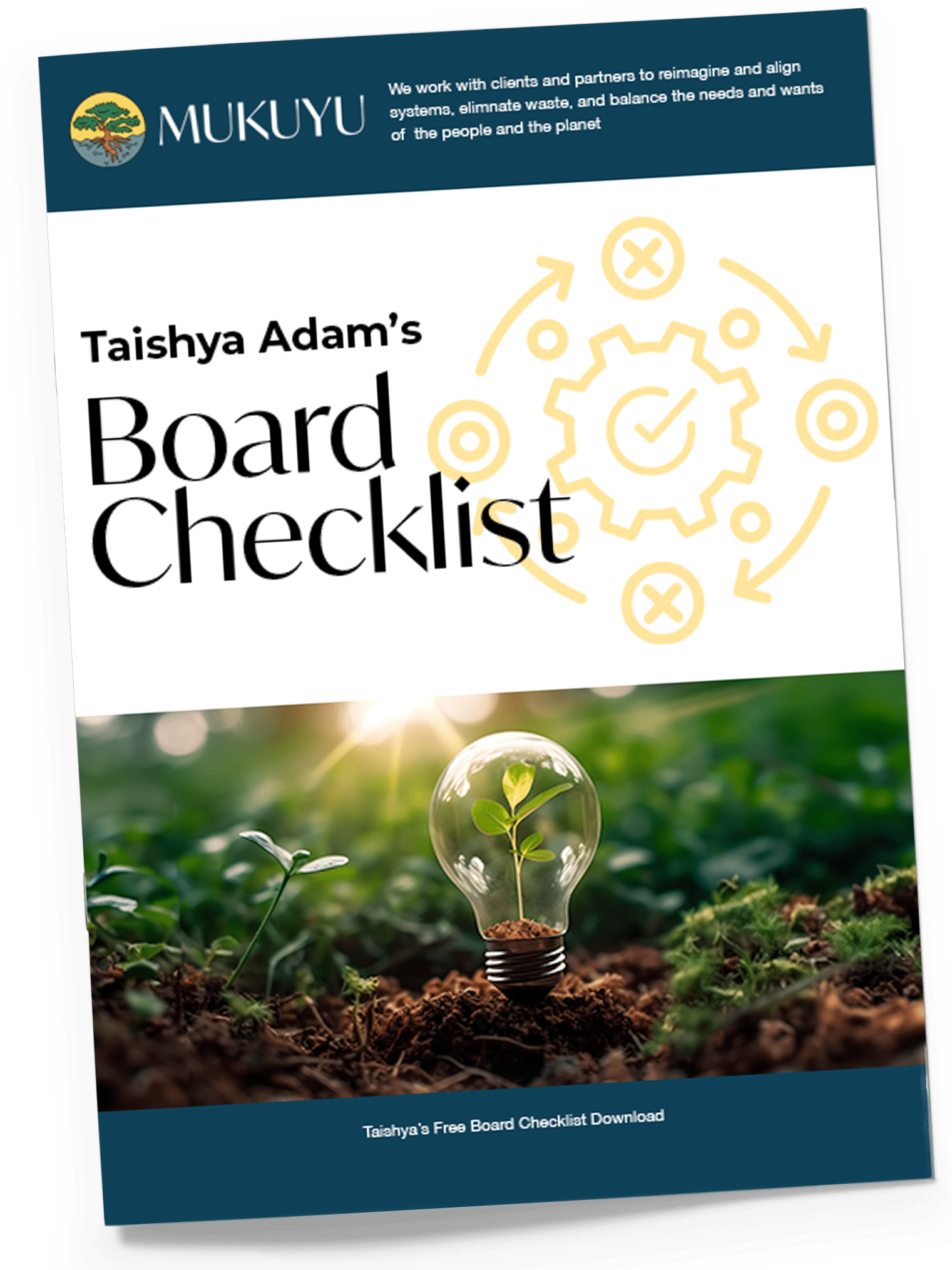 Get Taishya's Free Board Checklist!